Water, Woods, Wildlife


Our Vision:


Our Partners:


Our Mission:
We strive to provide education, leadership skills, and stewardship opportunities in cultural arts, conservation, and technology to youth, educators, and the public to enhance our native habitats and communities.

What We Do:
We provide Watershed Leadership Academies, outdoor education events, classes, habitat restoration, professional development workshops, stewardship opportunities, expeditions, summer camps, educational/nature video documentaries.

Environmental Education


DONATE
WE NEED YOUR HELP TO SUPPORT OUR PROGRAMS IN 30+ SCHOOLS AND EDUCATING 4000+ YOUTH A YEAR


---
Stream Team Watershed Warriors
Watershed Leadership Academy's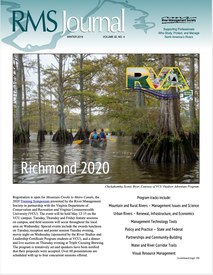 Native Expeditions is published in the River Management Society
RMS Journal Winter 2019 Volume 32, NO. 4
Page 10,11
USFS and River Network Launch Inaugural
Wild & Scenic Rivers Stewardship Partnership Program
Mulberry Wild and Scenic River
Watershed Leadership Academy - October 2019
w/Ozark High School Environmental Science Class - Mr. Karl Kennedy
https://www.river-management.org/assets/Journals-Newsletters/2019winter.pdf
---
---
| | | |
| --- | --- | --- |
| Buffalo National River | Mulberry Wild & Scenic River | Lee Creek @ Devils Den State Park |
Science Expeditions in
Ozark Watersheds
Becoming a Arkansas Game and Fish Commission
Stream Team
monitoring water quality


---
---
Watershed Leadership Academy for Teachers

| | |
| --- | --- |
| The Fred Berry Conservation Center hosted a 2 day training for teachers in the Buffalo River region where many levels of aquatic species were highlighted. Native Expeditions assisted AGFC staff in water quality instruction for macro-invertebrates as well as fish sampling, to be the highlight of the day to learn what species can be found in Crooked Creek. | |
Leave No Trace - How stewardship makes a difference in our Phenomenal Forests and Watersheds


Mulberry River Watershed USFS Campgrouds
Stream Team clean up


Buffalo River Watershed
Boxley Valley Grist Mill
National Park Service
clean up


Starbucks Partners
Cigarette Litter Prevention
Byrd's Adventure Center
USFS Campgrounds

---
Trail Erosion Berms - Falls Creek - Tributary of Lee Creek near Devils Den


Crew 885 worked hard with pick axes, rakes and a team effort to build erosion prevention berms and move branches to impede sediment along a trail path to Falls Creek. Sediment from the higher parking area was rapidly eroding into the stream. This effort helps control the amount of soil entering the stream which can effect water quality in the stream channel.


Ozark National Forest Litter Clean Up
Cedar Flatts - Beyond Devils Den 1/2019


A growing problem in our National Forests are homeless encampments made after cities enforce regulations that remove them from urban areas. Native Expeditions chooses to lead by example by having our staff to eliminate this scenario wherever found in our forests and streams. LEAVE NO TRACE!

---
Woods, Watersheds, and Wildlife Education Events

---
Native Expeditions Staff:
Native Expeditions staff are non-traditional educators, where some volunteers include university professors, certified teachers, community leaders, and specialists in their respective fields who have diversified experience in water quality, geology, GIS, GPS, cartography, environmental assessment, and ecosystem education. We use audio/video and GIS technology as tools integrated with the natural scenic beauty of the outdoors to enrich visualization and understanding of processes. Others have talents and training in music, art, food, and other cultural based education.
Our Director, Robin Gregory is a current Master Naturalist for the Ozark Region of Arkansas who are also trained in Wilderness First Aid and CPR. Current NE staff are also Leave No Trace Trainers http://lnt.org, PLT (Project Learning Tree)
http://www.plt.org/
, Project WET (Worldwide Water Education)
http://www.projectwet.org/
, and Project WILD
http://www.projectwild.org/
Leave No Trace Trainer

http://www.lnt.org
. These educators bring national curriculum standards into our programming.